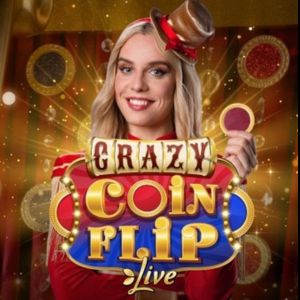 Introduction to Crazy Coin Flip Live Casino Game
Crazy Coin Flip is live games by Winph Casino : Learn how to play with free guide strategy. In the realm of online entertainment, few games can rival the thrilling and unique experience offered by Crazy Coin Flip.
This ingenious creation is based on the wildly popular Crazy Time game show and seamlessly blends the excitement of online slots with the interactive features of live dealer games borrowed from its predecessor, Crazy Time.
In this article, we'll delve into the intricacies of Crazy Coin Flip, its distinct phases, and how players can maximize their enjoyment and winnings.
Crazy Coin Flip Details & Information
| | |
| --- | --- |
| Casino | Winph365 |
| Type | Live Games |
| Game Volatility | Low |
| RTP | 96.05% |
| Bet Range | 0.10-2000 |
| Side Bet | No |
| Max Win | 2000x |
How to Play Crazy Coin Flip
To play Crazy Coin Flip, you should qualification phase, top-up phase, coin flip bonus round and key features of crazy coin flip. Learn how to play Crazy Coin Flip with the help of our guide below.
1. Qualification Phase
The journey begins with the Qualification Phase, where players engage in traditional slot gameplay on a 5×3 grid featuring ten fixed paylines.
Winning combinations are achieved by matching symbols from the leftmost reel to the right, offering a classic slot experience. 
2. Top-Up Phase
The Top-Up Phase introduces a classic 3×3 slot, adding an exciting twist to the gameplay. Here, a single win line runs across the middle, creating ample opportunities for players to win.
The reels are adorned with red and blue coin symbols, each possessing multipliers ranging from x1 to x50.
This phase operates on a time-sensitive basis, with the duration determined by when the player qualifies within the live coin flips schedule.
3. Coin Flip Bonus Round
The pinnacle of excitement is reached in the Coin Flip Bonus Round. Here, a host pulls a lever to flip a coin, with multipliers of 5x to 100x randomly assigned to both the blue and red sides.
Any multipliers accumulated during the Top-Up round are applied before the host's flip determines the final multiplier, creating thrilling potential for substantial winnings.
For instance, an initial 1-credit bet with an x10 Top-Up multiplier combined with an x10 coin flip results in a remarkable 100x payout.
Key Features of Crazy Coin Flip
Unique Three-Phase Structure: Crazy Coin Flip distinguishes itself with its innovative three-phase structure, combining traditional slots with live dealer elements for an immersive gaming experience.
Multiplayer-Based Gameplay: The game's multiplayer-based approach offers players the chance to enjoy exponentially increasing payouts, making each round more exciting than the last.
High Return-to-Player (RTP): With an overall RTP of 96.05% across all stages, Crazy Coin Flip ensures relatively consistent returns for players.
Multiple Spin Modes: Players can choose from three spin modes in the qualification slot, including Normal, XXXtreme, and Super XXXtreme spins, each offering unique advantages for progressing to the next phase.
Winning Strategies for Crazy Coin Flip
Follow our 5 winning strategies below to win at Crazy Coin Flip, included qualification is key, choose your spin mode wisely, accumulate multipliers in the top-up phase, time your top up phase strategically and capitalize on scatter multipliers.
1. Qualification is Key
The first step to success in Crazy Coin Flip is to qualify for the subsequent rounds. To do this, you need to land three coin flip scatter symbols in a single spin during the Qualification Phase.
This step is crucial, as it unlocks the more rewarding Top-Up and Coin Flip Bonus rounds. So, prioritize qualification to advance further in the game.
2. Choose Your Spin Mode Wisely
During the Qualification Phase, you have the option to select from three spin modes: Normal spin, XXXtreme spin, and Super XXXtreme spin. Each mode has its advantages.
The Normal spin mode sets your base bet, while XXXtreme spin guarantees one scatter symbol per spin at a higher cost, and Super XXXtreme spin ensures two scatter symbols but at an even higher cost.
3. Accumulate Multipliers in the Top-Up Phase
In the Top-Up Phase, your goal is to accumulate multipliers that will significantly boost your potential winnings in the Coin Flip Bonus round.
To do this, match three coins of the same color along the win line during a spin. The values of these multipliers are added together and carried over to the final round.
4. Time Your Top-Up Phase Strategically
The Top-Up Phase operates on a time-sensitive basis, and the amount of time you have depends on when you qualify within the live coin flips schedule.
Be strategic about when you qualify to ensure you have ample time to accumulate multipliers. Timing is crucial, so plan accordingly.
5. Capitalize on Scatter Multipliers
Scatter symbols are your friends in Crazy Coin Flip, as they come with multipliers attached, which can significantly boost your winnings.
Keep an eye out for scatter symbols during the Qualification Phase, as they can make a big difference in the Coin Flip Bonus round.
Top Casino To Play Crazy Coin Flip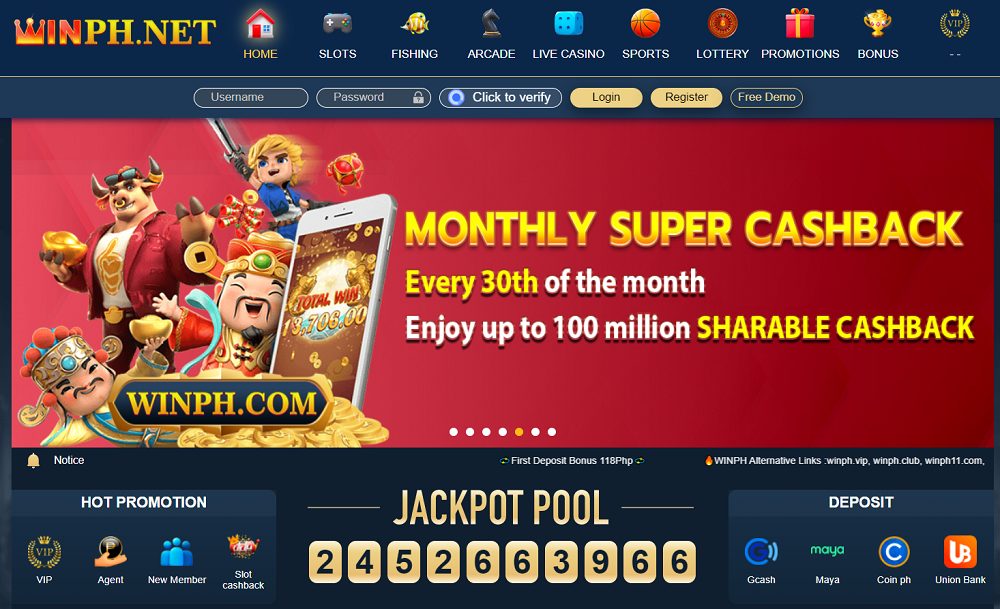 Top Casino to play Crazy Coin Flip is Winph. If you're eager to experience the thrill of Crazy Coin Flip, we recommend checking out Winph Casino. This reputable online casino provides the perfect platform for enjoying this unique game.
With an impressive selection of games and a user-friendly interface, Winph Casino ensures that your Crazy Coin Flip adventure is both enjoyable and rewarding. So, don't miss out on the action – head over to Winph Casino and start flipping those coins!
In conclusion, Crazy Coin Flip offers a one-of-a-kind gaming experience that seamlessly blends the excitement of online slots with the interactive nature of live dealer games. With its unique three-phase structure, high RTP, and multiplayer-based gameplay, this game is sure to captivate both slot enthusiasts and live casino players alike.
So, why wait? Dive into the world of Crazy Coin Flip today and embark on an unforgettable gaming journey filled with fun and potential riches.
Eddie Steve, the dedicated Blog Manager at Winph Online Casino, a premier online casino based in the Philippines. With a passion for both the digital realm and the excitement of casino gaming, Eddie is your go-to guide for all things related to the captivating universe of online casinos. His expertise lies in curating engaging and informative content that not only keeps players well-informed but also enhances their overall gaming experience.
The content provided in this blog post is for informational purposes only and should not be considered as professional advice. The information presented here is based on the knowledge and research available up to the date of publication. However, please be aware that the information in this blog post might become outdated or inaccurate over time.
By accessing and reading this blog post, you acknowledge and agree to the terms of this disclaimer. If you do not agree with these terms, you should not continue to access or use the information provided in this post.