Hooked on Adventure
Discover the Thrilling Fishing Game at WINPH Casino
Dive into the depths of Winph Casino's Fishing Game and explore a world teeming with aquatic wonders. As you navigate the virtual waters, you'll encounter a variety of fish species, each offering unique rewards. Whether you're a seasoned angler or a novice fisherman, our game provides an intuitive and immersive experience that will satisfy your thirst for excitement and big payouts.
Get your fishing gear ready and prepare for a gaming experience like no other at Winph Casino. Our Fishing Game combines the excitement of casino gaming with the thrill of reeling in big catches. Navigate through stunning underwater landscapes, strategically choose your bait, and cast your line to hook the biggest fish and claim incredible rewards. Prepare for a fishing adventure that will keep you coming back for more.
Players can actively engage in the fishing experience by selecting their fishing spots, choosing bait and tackle, and employing different fishing techniques, adding a strategic element to the gameplay.
The online casino offers multiplayer fishing tournaments and competitions, allowing players to compete against each other in real-time for exciting prizes and the chance to showcase their fishing skills.
The fishing game includes progressive jackpots, giving players the opportunity to win massive rewards as they reel in the biggest catches and achieve significant milestones within the game.
Players can connect with friends or meet new fishing enthusiasts through social features within the game, fostering a sense of community and camaraderie among players.
Experience the hottest fishing games at WINPH Casino. Dive into the immersive world of Lucky Fishing, where stunning graphics and a wide variety of fish species await. Join the legendary Monkey King Fishing adventure, harnessing his power to catch hidden treasures. Challenge yourself in Fishing Hunter 2, compete against others, and upgrade your equipment for the ultimate fishing experience. Explore the depths of the ocean in Ocean Palace Loot, uncovering hidden riches. Lastly, immerse yourself in the wealth-bringing Cai Shen Fishing, where catching auspicious fish symbols leads to bountiful rewards. Get ready to reel in excitement and big wins!
Fishing Game Providers on WINPH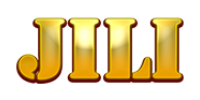 Establishing itself as a prominent player in the online slot game industry, JILI has successfully positioned itself among the top contenders, rivaling other renowned camps. Renowned for their innovative characteristics, JILI SLOT presents a vast selection of over 100 themed games that combine entertainment and simplicity. Enjoying an edge over its competitors, players can anticipate an exceptional gaming journey. For an unrivaled gaming experience that never fails to impress, indulge in the world of JILI SLOT slots within the JILI SLOT camp.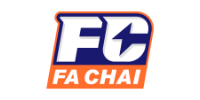 FA CHAI, a Chinese software provider, has achieved remarkable success in the global market through years of experience. Translating to "inviting wealth" in Chinese, FA CHAI has emerged as a preferred option among players in the Philippines. Their expertise lies in developing captivating online fishing and slot games, with notable creations like Coin Dozer. As a leading game supplier, FA CHAI's team is committed to making groundbreaking innovations and meticulously attending to every aspect to deliver top-tier, enjoyable gaming services of the highest quality.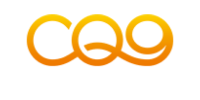 FIn just a short span of time, CQ9 Gaming, a Taiwanese iGaming company, has achieved significant acclaim in the Asian market. Comprising a talented team of IT engineers, multimedia artists, and data-logic engineers, CQ9 Gaming stands out for its exceptional expertise. Currently holding a license from Curacao, the company has ambitious plans to expand its presence into the European and American markets in the near future. Their games, powered by an HTML5 game engine, offer seamless accessibility on both desktop and mobile devices, eliminating the need for a dedicated mobile app.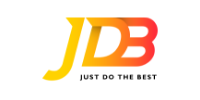 JDB is a popular Asian iGaming brand that was formerly known as JDB168 and Jiadoubao until its rebranding. The company's passion for creating high-quality casino content has made its titles the most popular in the Asian gambling industry, and they were awarded the "Best B2B Digital Platform Software Solution" award at the 2017 Asian Gaming Awards. The team lives by the slogan "Just do the best" and strives to provide exceptional products to satisfy gamblers' desires.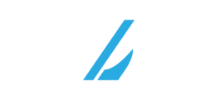 Based in Asia, YL Gaming is renowned for its exceptional iGaming products and services tailored to the region. By incorporating Asian elements into their games, they successfully attract a larger player base. YL Gaming's fishing games are expertly crafted to appeal to modern players, with optimized mobile versions that maintain the quality and detail of their desktop counterparts. Partnering with GamingSoft grants you access to YL Gaming's full range of iGaming products through their unified API.

Wild Waters
WINPH Fishing Frenzy
Get ready for the fishing adventure of a lifetime with Wild Waters: WINPH Fishing Frenzy! Step into the shoes of an ambitious angler as you traverse breathtaking landscapes, master various fishing techniques, and discover hidden fishing spots brimming with exotic catches. Experience the thrill of reeling in trophy-sized fish and relish the satisfaction of becoming a true fishing legend.